Nordic Pocket Saw – The Arborist V.2
The Arborist V.2 is designed for safe and efficient cutting of hard-to-reach branches. It allows users to cut branches up to 10m/33ft without using a ladder, lift or professional help.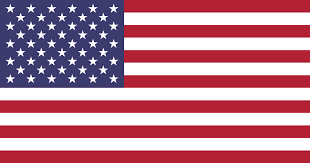 Ordering from US  – click here.
The Arborist is designed to ensure safe and efficient cutting when trimming hard-to-reach branches. This product enables users to cut branches up to 10 meters high, without the need for a ladder or professional assistance. Thanks to the long straps attached to the saw, users can step back to a safe distance of 10 meters / 33ft while cutting the branch. This feature makes the Arborist a safe tool that helps prevent injuries from falling branches or debris.
The chain cuts in both directions when the straps are pulled back and forth. This ensures continuous and effective cutting, minimizing any wasted power. Unlike other products in our assortment, the Arborist features a double-sided chain that enables cutting from both sides. This means that it doesn't matter which side the chain is placed on the branch. Therefore, the user won't have to flip the chain to the correct position but can instead start cutting straight away.
New features in V.2 compared to V.1
The connection between the saw chain and the straps is significantly more robust, using two steel links connected by a 6 mm screw carabiner. The kit includes an M6 wrench for easy opening and closing of the screw carabiners.
The product now includes a 2 mm throw line and a small, but fairly heavy throw weight. This improvement makes precision throwing much easier. The throw line also has low friction against the branch, ensuring it won't get stuck on its way down.
The long straps, throw line, and throw weight are now colored orange for improved visibility and easier locating.
With version 2, there is no need to dismount the product between each cut. As a result, you can efficiently cut several branches in a shorter amount of time compared to version 1.
Spare parts can be bought separately.
Specifications  
Works up to 10m/33ft
Safe cutting – stand up to 10m/33ft away from the tree trunk
No need to dismount the saw between each cut
No need for a ladder
Bi-directional teeth which cuts in both directions
Teeth on both sides of the chain and on each element
Strap length: 11 m / 36ft
Chain length: 83 cm / 2 ft 8 inch
Throw line measurements: T: 2mm L: 20m / T: 5/64 inch L: 66 feet
Throw weight: 335 g / 11.8 oz
Download instructions - PDF