Nordic Pocket Saw – Original (Green)
This hand chainsaw is a versatile and lightweight tool designed for outdoor activities. It can be utilized for cutting firewood, clearing paths, and removing fallen trees during camping, hiking, mountain biking, and other adventures, making it an indispensable companion for outdoor enthusiasts. Its compact size also makes it a dependable tool to keep in your vehicle, ensuring that you are always prepared for unexpected obstacles on the road.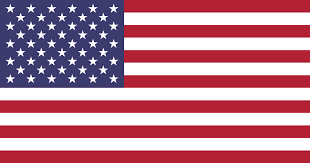 Ordering from US  – click here.
The original version is primarily designed to be used by one person. However, when cutting larger logs, you can also use this saw with a friend. It works best for logs with a thickness of around 10 cm / 3 inches, but it can also handle pieces ranging from 3 cm / 1 inch to 45 cm / 18 inches in diameter. If you are cutting sticks and branches that are less than 3 cm / 1 inch thick, we recommend using one of our folding saws instead. The chain is 65 cm long and made of heat-treated high carbon steel, featuring 33 bi-directional teeth to ensure optimal performance during use.
The handles are constructed with durable nylon and are extra-large to provide a secure grip, even when wet. The chain has undergone testing in a Swedish laboratory, demonstrating its ability to withstand forces 20 times stronger than those achievable by a human during normal use. The Original version comes with a nylon pouch that can be conveniently stored in a backpack or attached to a belt.
To maximize the lifespan of your Nordic Pocket Saw, it is important to keep the chain clean, lubricate it with chainsaw oil, and sharpen it using a 4 mm round file.
Chain length: 65 cm / 25.6 inch
Handle material: Nylon
Chain material: Heat treated high carbon steel
Weight: 132 g / 4.7 oz (without case)
Low weight, high packability and raw power. That is what signifies Nordic Pocket Saw and makes it an essential companion for your outdoor adventures. The chain is made of heat treated high carbon steel which is ideal for blades and specially developed for resilience under harsh conditions. The heavy duty nylon handles are extremely durable and give comfortable and safe grip even when wet. The case can be worn on your belt for easy access or stowed away in your backpack.
SPECIFICATIONS
Chain: heat treated high carbon steel
Handles: heavy duty nylon
Weight: 132 g (4.7 oz)
Chain length: 65 cm (25.6 in)
Number of links with cutter teeth: 33
Case: nylon
Case weight: 48 g (1.7 oz)
Case Dimensions: 11,9 x 10,7 x 3,0 cm (4.7 x 4.1 x 1.2 in)