Nordic Pocket Saw – Multitool 13
This compact multi-tool has 13 functions and is suitable for various outdoor and daily life activities. With one-handed operation, safe lock mechanism and a sturdy nylon case for easy access, it offers convenience, versatility and safety.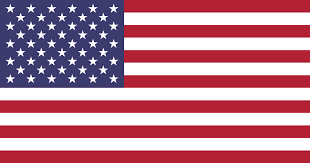 Ordering from US  – click here.
This multi-tool includes 13 functions and is suitable for outdoor and daily life situations. It is made of 440 and 420 stainless steel and has a compact design, making it suitable for a variety of activities such as camping, hunting, fishing and for everyday use.
The tool features a knife with a sheepsfoot blade, which is suitable for clean cutting on flat surfaces, and a serrated knife for cutting ropes and nylon cords. In addition, it includes two flat screwdrivers (3 mm and 5 mm wide), a PH1 screwdriver, a can opener, a bottle opener, pliers with a wire-cutter function, scissors, and a nylon cord cutter. The saw blade has been equipped with extra sharp and long teeth for cutting through both fresh and dry wood. The locking mechanism on all tools, excluding the pliers, provides added safety during use.
The multi-tool is designed for operation and opening of tools with one hand. It measures 108 mm (4 ¼ inch) x 38 mm (1 ½ inch) x 18 mm (3/4 inch) when folded and has a total weight of 249 grams, making it portable and convenient to carry. It comes with a sturdy nylon hard case that can be attached to a belt for easy access to the tools when needed.
Specifications
Tools are accessible with one hand
Tool lock mechanism for added safety
Made of stainless steel
Case can be worn on belt
Replaceable wire cutters
13 different tools
Sturdy walls on hard case simplify tool insertion/removal without getting stuck
Weight: 249 g | 8.78 Oz
Size when folded: 108 x 38 x 18 mm  | 4 ¼ x 1  ½ x 3/4 inch
Material: 440 and 420 Stainless Steel
Case: Nylon
Knife types: Sheepsfoot and serrated
Saw type: For fresh/dry wood
Tools:
Regular pliers with needle nose pliers
Replacable wire cutters
Knife
Serrated knife
Saw
Scissors
Screwdriver PH1
Needle with hole for thread
Nylon cord cutter
Bottle opener
Can opener
Flat screwdriver 3 mm
Flat screwdriver 5 mm